Publications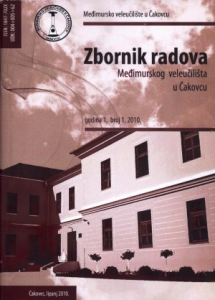 Journal of the Polytechnic of Međimurje – covers the topics related to social and technical sciences. It contains scientific and professional papers of the teachers and associates of the Polytechnic of Međimurje, and is open to all authors who want to contribute to the promotion and development of scientific and research activities.
It is published twice a year, in June and December.
Issue 1 from 2010 with the full-text papers is available on website Hrčak – Portal of scientific journals of Croatia: http://hrcak.srce.hr/zbornikmev.
Instructions to authors and other information available here: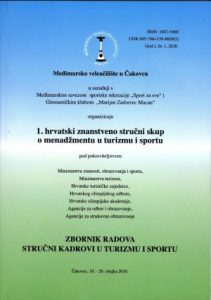 The Polytechnic of Međimurje Čakovec, in cooperation with the Međimurje Association of sports Recreation "Sport for All" and the gymnastic club "Marijan Zadravec Macan" organised the First Croatian Scientific and Professional Conference on Tourism and Sport Management. The meeting was held in March 2010 in St. Martin na Muri. Professional and scientific papers that were presented at the meeting are published in the Proceedings.
The cover page, impresum, instructions for authors and full text papers are available on the website Hrčak – Portal of Scientific Journals of Croatia.
Proceedings of the 1st Croatian Scientific-Professional Conference on Tourism and Sport Management